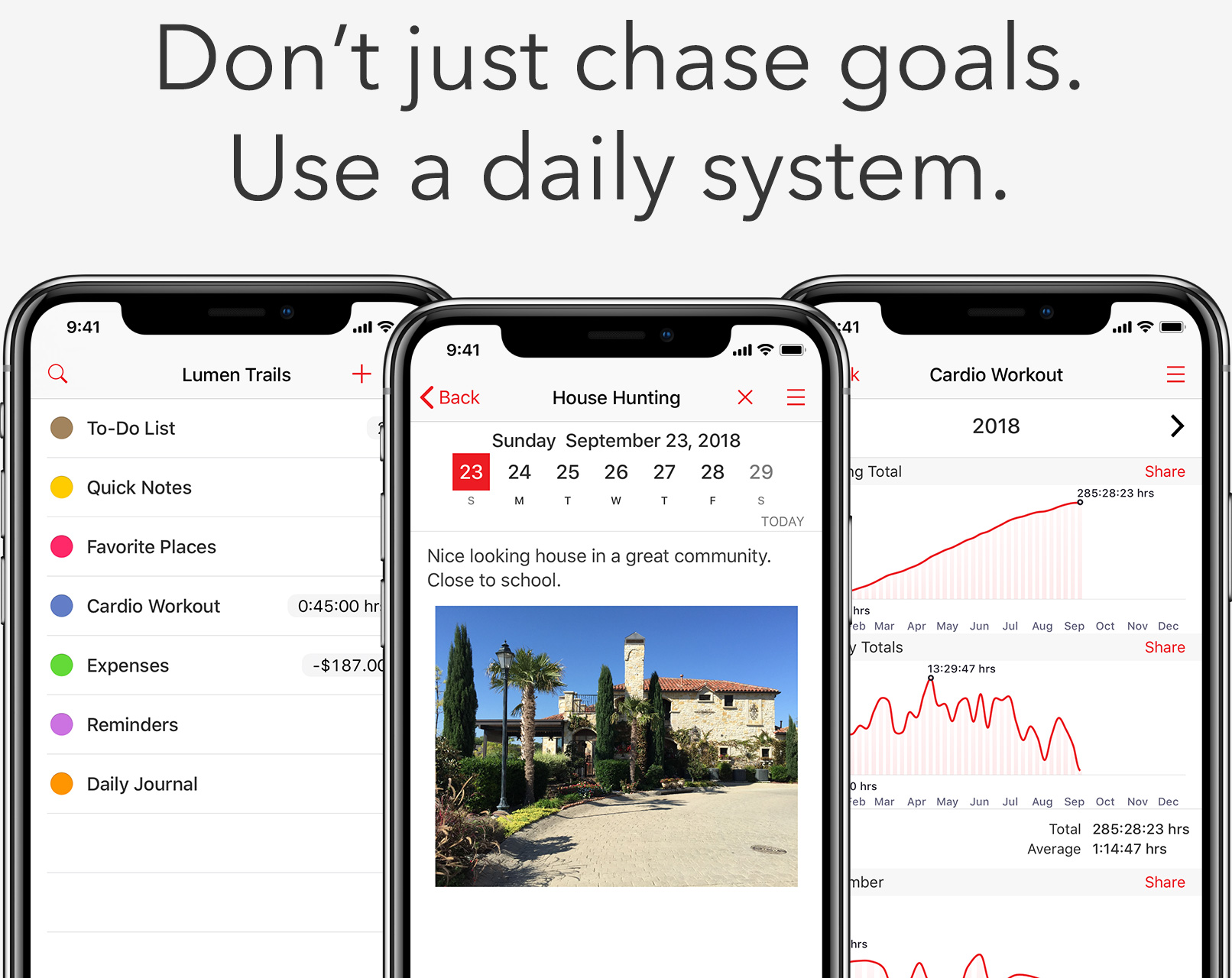 Lumen Trails lets you keep track of things. Time, workouts, expenses, calories, food or anything else you can think of. Instead of having one app for your to-do list, one for tracking expenses and another one for tracking your weight, you can declutter your home screen and just have one app that does it all.
Join over 4 million people in 155 countries who enjoy staying organized with Lumen Trails. The app comes in 8 colors, which differ in the sample categories to get you started, and the color of the icon.
Get Started
If you're just getting started, take a look at our Owner's Manual and FAQ page. Feel free to email us if you have any questions. You'll hear from us within 24 hours.