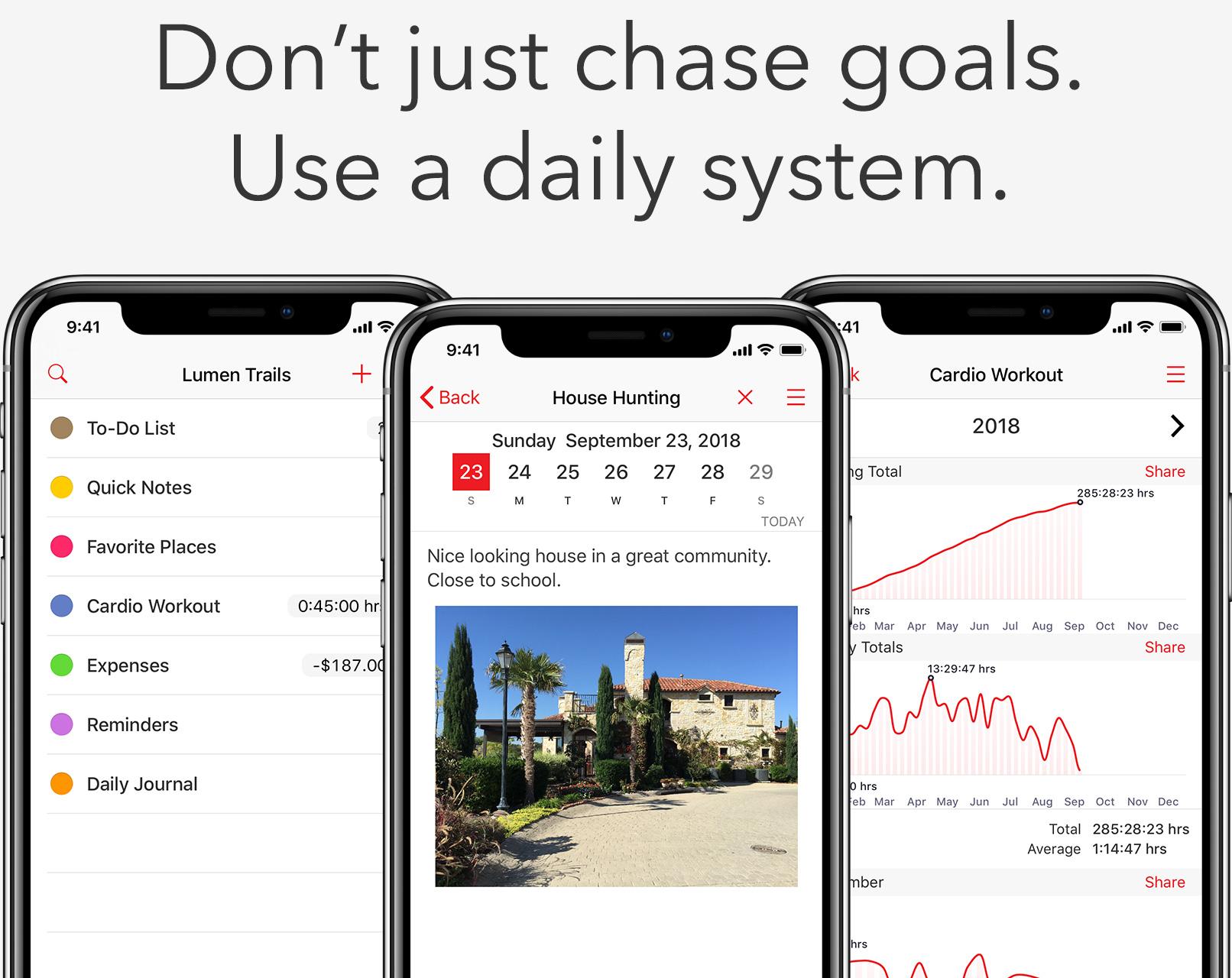 Lumen Trails lets you take notes, make lists or keep track of other things in your life, such as time, workouts, expenses, calories, food, weight, sleep or anything else you can think of.
The beauty of Lumen Trails is that you can track anything. There are tons of other apps that allow you to track one or two things, for example, calories and weight. But what if you decide to track something else? Say, how many cigarettes you smoke as you try to quit, your eating habits or even net worth?
Lumen Trails is the app for that! Download Daily Tracker & GTD Task Manager, our bestseller on the Apple App Store, or pick your favorite from one of the 8 color versions.
Get Started
If you're just getting started, take a look at our 2 Minute Intro, iCloud Sync Guide or visit our Help Page for answers to Frequently Asked Questions.
Feel free to Email us if you have any questions. We are here to help.