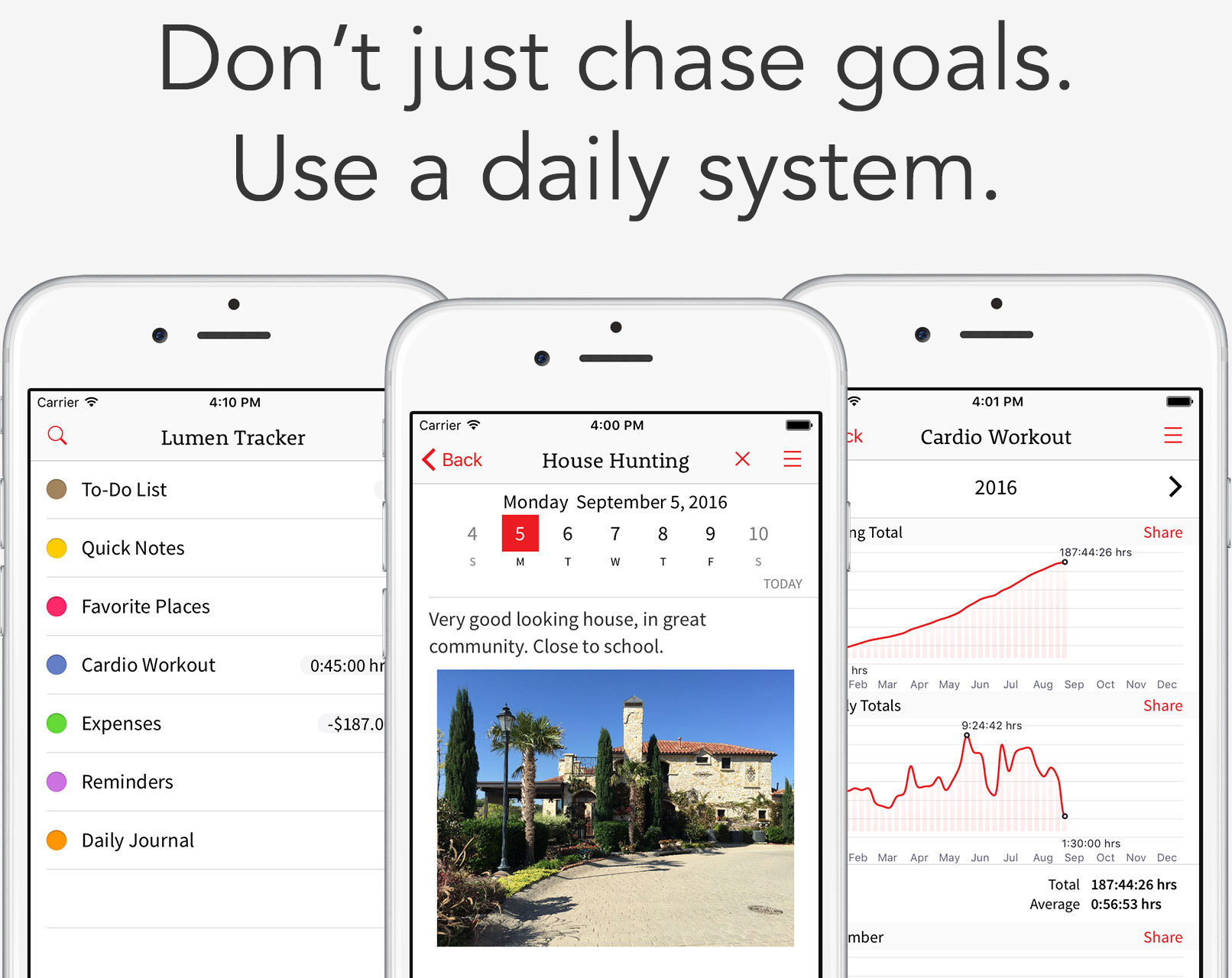 Join over 3.5 million people in 155 countries who enjoy staying organized with Lumen Trails. Lumen Trails is a suite of two apps for iPhone, iPod touch and iPad:
Lumen Tracker lets you keep track of things. Time, workouts, expenses, calories, food or anything else that matters to you. Instead of having one app for your to-do list, one for tracking expenses and another one for tracking your weight, you can declutter your home screen and just have one app that does it all. Lumen Tracker is also available in 8 colors, which come with different samples and colors of the app icon.
Lumen Notes takes notes for you. Literally. Instead of typing, just point your camera and say out loud what's on your mind. It takes pictures at just the right moment, and transcribes everything you say into written notes. Our patent pending solution brings productivity on-the-go to a whole new level. Once you try it, you will not go back to the old ways of taking notes.
Get Started
If you're just getting started, take a look at our 2 Minute Intro, iCloud Sync Guide, Known Issues, or visit our Help Page for answers to Frequently Asked Questions. Feel free to email us if you have any questions. You'll hear from us within 24 hours.